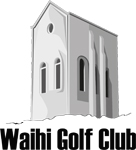 Annual Tournaments
Posted July 11, 2023
Annual Tournaments Testing
We have a great selection of tournaments held throughout the year. We outline a selection of theme here.
PHOTO: Birchwood winners 2020
---
Birchwood Teams Tournament
Held annually in early spring, this mixed tournament features teams of 4 (2 women and 2 men). Birchwood Packhouse has generously supported this mixed tournament for the last 15 years.
The 2022 tournament featured 27 teams playing best 4 of 4 Stableford format.
A local team of Brian and Jan Robinson with Peter and Raewyn Wright beating another local team of Chris and Liz Hale with Terry and Nira Gerbich on countback with an impressive score of 136
The 2023 event will be held Sunday 10th September.
---
Waihi Triple Pairs Challenge
Held in October, has been strongly supported by the Kiwi Fruit and Avocado industries since 2015 (generously supported by Apata, Primor, Avoco and many other local business).
This pairs tournament plays 54 holes of golf over the weekend in three different formats, Canadian Foursomes, Scottish Foursomes, and 4-Ball Best Ball
The 2022 tournament featured 54 pairs, both mixed and men. The mixed division being won by Ted Murray and Jill Morrison, the men's division by Jacob Seymour and Jethro Mears with an impressive 204 across the 54 holes of golf.
The 2023 event will be held Saturday 14th & Sunday 15th of October.
---
2 Person Ambrose
Held on the Sunday of Labour weekend, the highlight for many visiting golfers to the area. It features both mixed pairs and men pairs, playing 18 holes of Ambrose golf. In recent years it has become extremely popular with our younger members.
In 2022 the mixed pair of Ariana and Sam Cooper shot a very impressive 59 net, with the men's winning pair of Peter Spiers and Rhys Peden also with a net 59.
The 2023 event will be held Sunday 22nd of October.